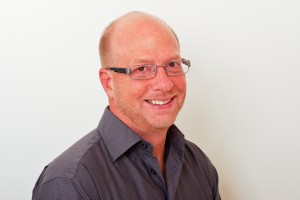 If a Central Bank lowers rates do the countries banks listen?
Yesterday the Bank of Canada lowered their target rate by 0.25% signaling their concern for the Canadian economy going forward. Historically the major banks in Canada would drop their Prime Rate by the same amount as the Bank of Canada. This change would usually be announced on the same day as the Bank of Canada announcement and be effective the following business day.
Yesterday, TD Canada Trust announced that they would not match the Bank of Canada's move. "Not only do we operate in a competitive environment, but our prime rate is influenced by the broader economic environment, and its impact on credit," the bank said in a statement. Not sure what the heck that means other than, "we are taking this opportunity to make more money while giving the finger to the Canadian public". Now that I would understand!
Not surprisingly the other Big Banks in Canada have been relatively silent while letting TD take the bad press.
There has only been one other occasion where the Big Banks have failed to match a Bank of Canada move. In December 2008 the Bank of Canada lowered its Target Rate by 0.75% and the Big Banks only lowered their Prime Rate by 0.50%. This was at the height of the financial crisis and it could be argued was a prudent move. At no other time have the Big Banks in Canada ignored a rate move by the Bank of Canada.
So what is different now? Hello, BMO, RBC, TD, BNS, NB? Anyone?
Not only have the Big Banks been ignoring the Bank of Canada but they have also been ignoring the bond market. The 5 year bond yield reached an all time low this morning and the banks have not lowered their mortgage rates.
We will wait and see what happens in the next few days but if the Canadian Banks fail to lower rates we should start throwing our Leaf jerseys at them too!
Andy MacDonald
Mortgage Broker & Investment Advisor
Phone: 289-400-3420
Email: <http://www.privatedaddy.com/?q=aVFrfmtfYV1EMAFiRGZQOz5lAFp9ZU5Yaw-3D-3D_19>
Twitter: @helpmyfinances